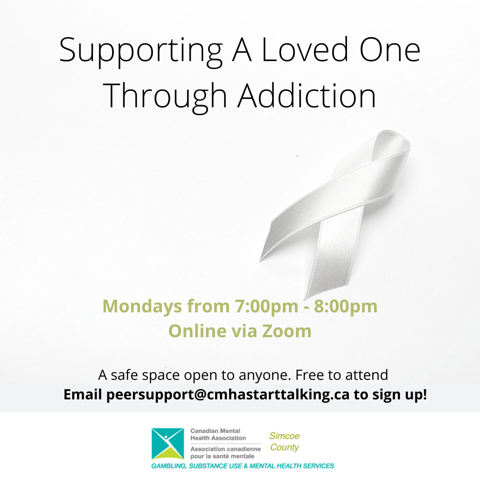 Supporting a loved one through addiction can be a long, difficult and often lonely journey. This group offers a safe and non-judgmental space for open conversation to discuss, learn and cope with the struggles one might face when supporting their loved ones through addiction.
Topics include but are not limited to: supporting vs enabling, setting boundaries and goals, recognizing codependency, managing expectations, how being focused on "fixing" our loved one can result in years of self-neglect and the importance of self-care, emotions and frustration when relapse occurs and recognizing how relapse is often a part of the overall recovery process.
email peersupport@cmhastarttalking.ca to sign up.
Facilitated by Peer Supporters Jadine & Suzanne