Location Map:
Map Unavailable
June 14, 2018
5:00 pm to 8:00 pm
CMHA Youth Services
134 Anne St South
Barrie, Ontario
L4N 6A2
Canada
Add to Calendar (iCal) Add to Google Calendar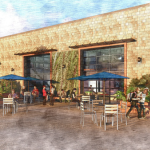 Join us to launch the official campaign to build our Youth Mental Health & Wellness Centre. For more information click here: youth campaign invite.
You can visit https://www.starttalking.ca/youth-mental-health-wellness-centre/  to see the conceptual drawings.