It was an amazing Talk Today game at the Sadlon Arena!
Thank you to our CEO Dr. Valerie Grdisa, MPP Doug Downey and Barrie Deputy Mayor Robert Thomson for participating in
the ceremonial puck drop. 
Talk Today in the news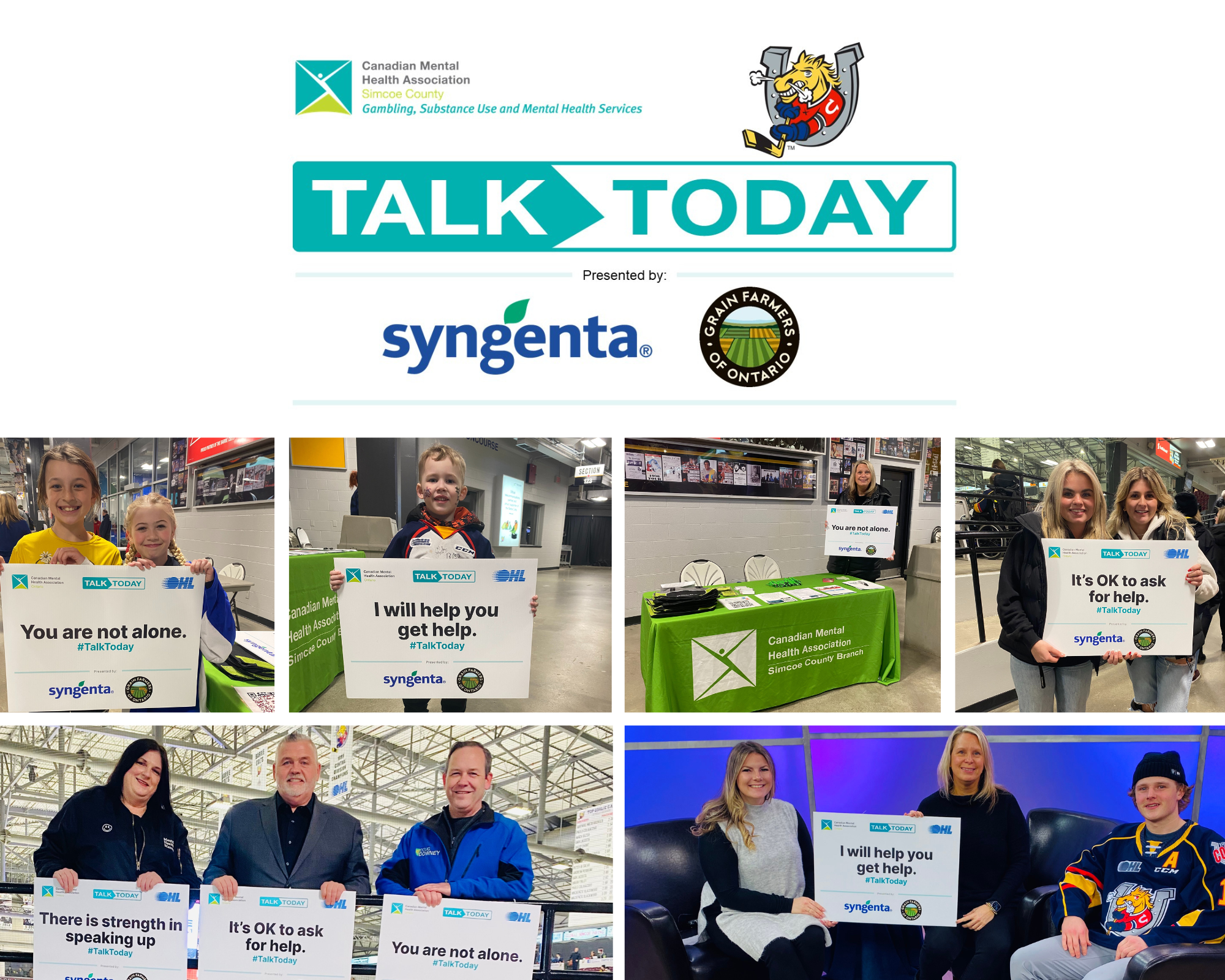 ​​​​​
Talk Today is one of the most comprehensive mental health programs for amateur sports in Canada. Its aim is to promote the mental health of young athletes and to spread awareness about the benefits of positive mental health throughout communities across the country.
Originally launched by CMHA Ontario Division in partnership with the Ontario Hockey League in 2014, Talk Today provides an important opportunity to address the mental health needs of athletes across the province and across Canada. This program has become a valuable platform for CMHA branches, teams and individual players to encourage open discussion about mental health within the hockey community and the broader public. Read more – Press Release​
There are two pieces to this campaign
Training
Each CMHA is connected with their local Ontario Hockey League team. Ours is the Barrie Colts. For the last 8 years we have been providing training focused on suicide awareness and support to the players.  This year a new piloted workshop is being used called Team Up. Training was provided to the entire Barrie Colts Team in December 2022. The team is provided with our contact information to reach out for support if needed.
Hockey Game
The second part includes a hockey game. Our game is scheduled for February 9th, 2023, at the Sadlon Arena. The game shares Talk Today messaging throughout the game and CMHA SCB is onsite with resource information.