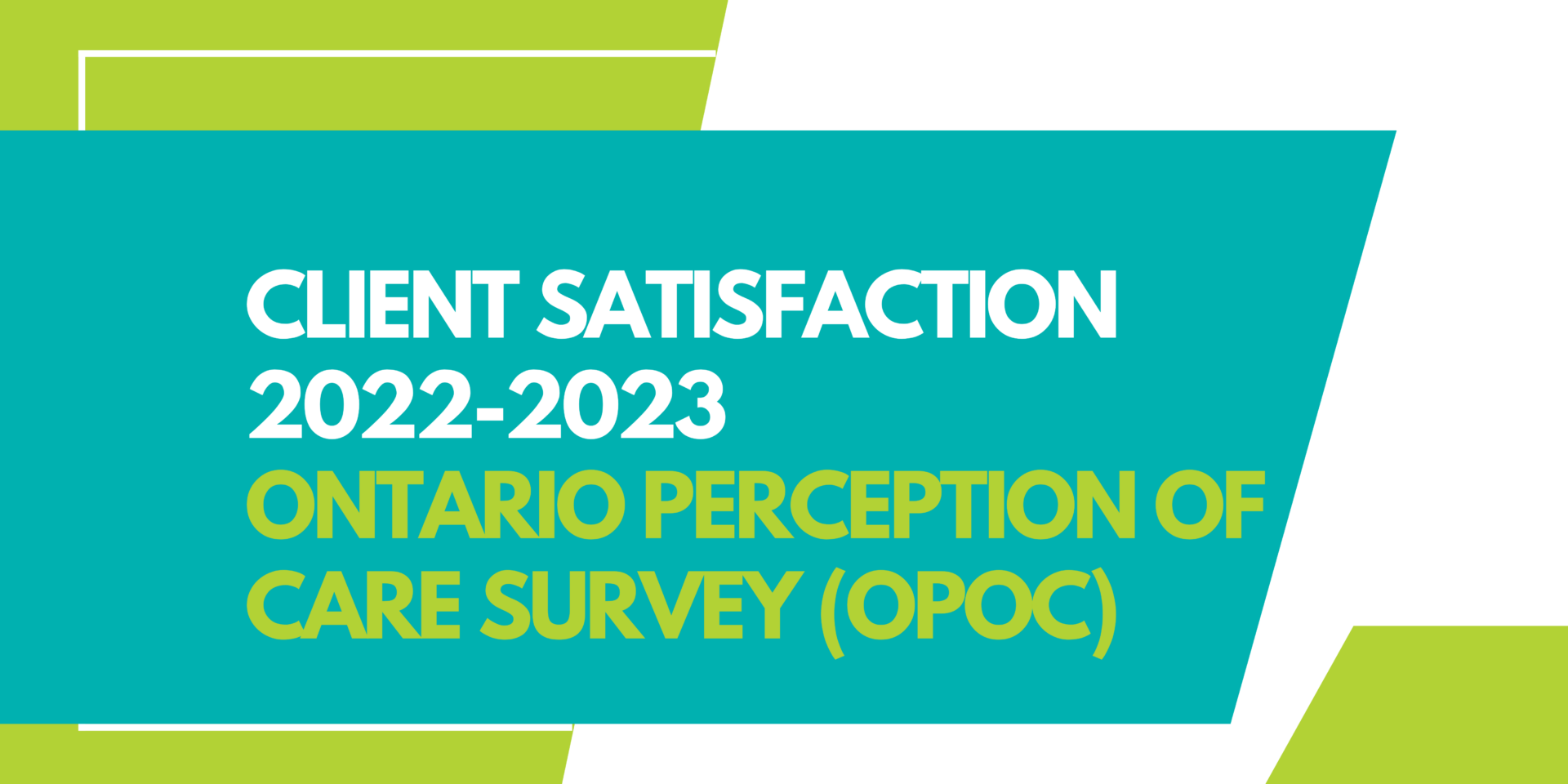 Our Clients' responses are in
The Ontario Perception of Care Survey for Mental Health and Addictions (OPOC-MHA) is a validated questionnaire developed by Centre of Addiction and Mental Health (CAMH) to measure client perception of care in mental health and addiction services. The survey collects feedback across 7 domains: Access/Entry to Services, Services Provided, Participation/Rights, Staff, Environment, Discharge, and Overall Experience.
Respondents are asked to rate their level of agreement with a number of statements in each domain. 'Not Applicable' is also available.
Strongly Agree (4) Agree (3) Disagree (2) Strongly Disagree (1)
The results below represent the proportion of respondents who indicated they agree or strongly agree with the statement, excluding respondents who indicated 'Not Applicable'.
Why did we use OPOC-MHA to collect this information?
The OPOC-MHA tool is a standardized way of gathering client feedback on the quality of care received across community and hospital settings. This brings the client's voice forward as a source of evidence to support program, agency and system improvement efforts. Results from the OPOC are used to inform internal program planning and quality improvement initiatives. Results are also entered into a provincial database and used at the provincial level to enhance mental health and addiction services across Ontario.
The OPOC-MHA tool is endorsed by the Ministry of Health and Long Term Care and Accreditation Canada as an instrument approved for assessing client satisfaction/perception of care.
---
For more information about our Perception of Care Survey, please email reqi@cmhastarttalking.ca.