---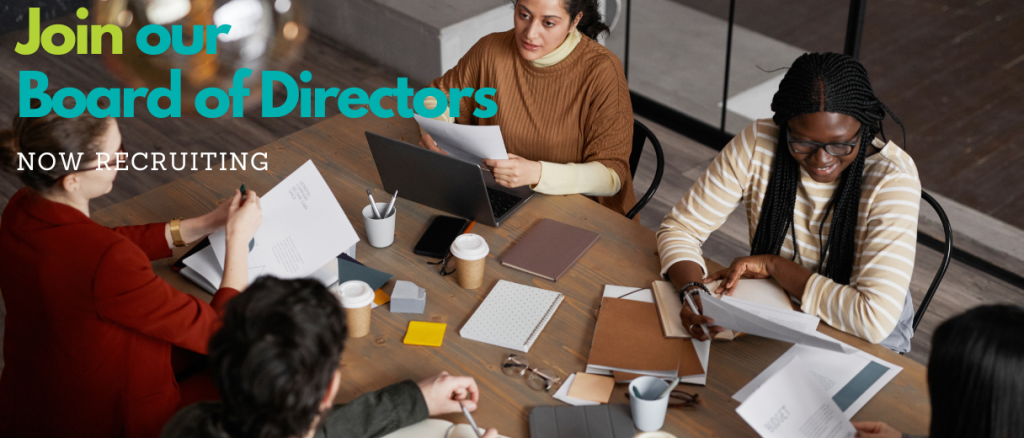 Join our highly talented and dedicated volunteer Board of Directors!
CMHA Simcoe County is seeking applicants for two vacancies on our Board of Directors.
CMHA Simcoe County's Board of Directors governs the agency with commitment and integrity. There are three Committees of the Board that also meet regularly including Finance, Governance, and Quality, Risk and Asset Management.
The CMHA Board is skills-based, consisting of 5-11 voting members and 1 ex-officio/non-voting member (our CEO). Our Board members are community members with varying occupations. The Board meets at least eight (8) times a year. You can contact us at boardgovernors@cmhastarttalking.ca.
---
2022/2023 Board of Directors
Executive Committee
Dr. Orlena Broomes, President
Hailey McLean, 1st Vice President
Natalie Conlon, 2nd Vice President
Carrie Gater, Treasurer
Dr. Valerie Grdisa, Secretary & CEO
---
Directors
Dr. Ayodele Akenroye
Tamara Tschop Mclaren
Craig Nixon
Angle Wiggins
Mike Winn
---
Committees of the Board
Governance Committee
CHAIR: Hailey McLean
Dr. Ayodele Akenroye
Dr. Orlena Broomes
Natalie Conlon
Tamara Tschop Mclaren
Angela Wiggins
OPERATIONAL LEAD: Dr. Valerie Grdisa, CEO/Secretary
Aleta Armstrong, Director, Community Engagement & Inclusivity Lynne Cheliak, Clinical Director
Christina Liikane, COO
---
Finance Committee
CHAIR: Carrie Gater
Dr. Orlena Broomes
Natalie Conlon
Dr. Valerie Grdisa, CEO/Secretary
OPERATIONAL LEAD: Christina Liikane, COO
Lynne Cheliak, Clinical Director
Jennifer Fillingham, Clinical Director
Lisa Day, Finance Team Lead
---
QUALITY, RISK & ASSET MANAGEMENT (QRAM) COMMITTEE
CHAIR: Vacant
Dr. Orlena Broomes
Angela Wiggins
Mike Winn
Dr. Valerie Grdisa, CEO/Secretary
OPERATIONAL LEAD: vacant
Jennifer Fillingham, Clinical Director
Want to connect? email us at boardgovernors@cmhastarttalking.ca
---
---
---