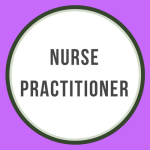 Who can access the clinic: Residents of Simcoe County who do NOT have a Doctor (General Practitioner) By Appointment ONLY.
Individuals may self refer to CMHA Nurse Practitioner Clinic if they are in need of assistance with non-narcotic medications, physical assessments (including physicals and pre-op assessments, referrals to specialists and others services), immunizations, health maintenance, disease prevention, recommendations, treatment, and completions of forms including ODSP.
How to access: (download referral form)
Please complete the two page referral form and submit to Pamela at pmoon@cmhastarttalking.ca or fax to her attention at (705)725-0646.
Please have your pharmacy fax your current medication profile to (705)725-0646.
A current health card is required to have an appointment scheduled.
Please note the CMHA Nurse Practitioner Clinic is by appointment only.  Our clinic does not maintain a waitlist and appointments are usually scheduled within two to three weeks.  Please contact our office with any questions.
Additional Information
Please ensure you register with Health Care Connect (download here), in an effort to secure a permanent General Practitioner.
Please consider also trying "Register for a Doctor" (click here) as individuals have reported some success utilizing that to secure a permanent GP.