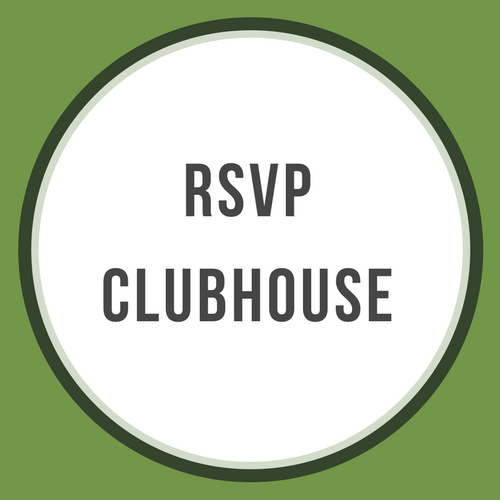 Eligibility: R.S.V.P. welcomes anyone over the age of 16 experiencing mental illness.
How to Apply: Anyone can make a referral, including a self-referral. Contact On-Duty at (705)726-5033 ext. 438 to schedule an intake appointment.
The R.S.V.P. (Recreation, Social, Vocational, Peer Support) Clubhouse has been operating since 1994 and maintains a membership of over 130 members. The Clubhouse is operated by both staff and members. This program offers individuals experiencing mental health and addiction issues an opportunity to build relationships, and learn and re-learn life skills in a supportive, welcoming and safe setting.
The R.S.V.P. Clubhouse offers a variety of services and activities. These include various regular educational and support groups, as well as recreational and social events. These are all held both within the clubhouse itself as well as out in the local community where we offer a variety of different community trips that are determined based on seasonality and availability within the region. All of these services and activities give individuals an opportunity to connect with one another in an environment grounded in inclusivity, humour and empowerment.
Please see our current monthly calendar listed below for all of the events and activities currently being held at the R.S.V.P. Clubhouse and in the community.
---
Because we are still under some restrictions, our space is limited. We will be running multiple groups in person in order to accommodate as many members as we can.
To let us know if you would like to come to a group or drop in please call us at 705-726-5033 ext. 417 and leave a message with your name, the group or drop-in you would like to attend and your phone number so we can call you back and confirm your attendance. We kindly ask that if you have RSVP'd and are not able to make it that you please call us at the above number and let us know so we can have another member attend in your spot.
As we navigate this reopening, we appreciate your patience and understanding that it might look a little different. We are looking for member volunteers to assist with sanitization. If you have any questions about our reopening guidelines please do not hesitate to contact us. We are happy to provide you with information. Our goal is to keep everyone as safe as we can while still providing the safe-space community that you all have grown to know and love.
Notes and Guidelines for what you can expect:
When you arrive, you will be asked if you or someone you live with have any symptoms on the list that will be posted
If you are feeling unwell or have symptoms of COVID-19, we can provide you with rapid tests and you are welcome back when you are feeling well again in accordance with the Simcoe Muskoka District Health Units guidelines
Masks are to be worn at all times unless you are actively eating or drinking. You are permitted to wear cloth masks or medical masks of your own and we will have masks available when you arrive if you need one. Those with a note from a medical professional with mask exemptions will be review upon entry
Please sanitize upon entering and exiting the building and throughout your stay with us
We ask that you maintain social distancing whenever possible and be mindful of others as we do not all have the same levels of comfort
We are SO excited to meet you and/or welcome you back, if you have any questions or concerns please do not hesitate to contact anyone from the RSVP team at 705-726-5033 x417.