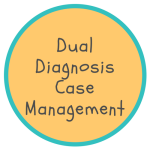 Eligibility: Individuals who are residents of Barrie and 16 + who have been diagnosed with a, or have a diagnosable, serious mental illness as determined by the Ministry of Health and Long Term Care. Individuals must also have been assessed as having a developmental disability. Client has limited support in community.  Processing for same will occur through central intake.
Anyone can make a referral including self referral by calling (705) 726-5033
Provides intensive case management support geared to meet the unique needs of the dual diagnosis clients. The emphasis is building strong partnership within the community to assist clients to discover their strengths, determine area of need and develop support plans. This may include skills development, planning daily/weekly activities, accessing medical services, grocery shopping, grooming and hygiene and dealing with income and housing issues.  This service is for people with limited community support.  Clients must also be eligible for Developmental Services Ontario.