Mental Health Information
Mental health is not only the avoidance of mental health conditions. Your mental health is affected by numerous factors from your daily life, including the stress of balancing work with your health and relationships. In this section, you will find resources to help you stay mentally fit and healthy across the lifespan.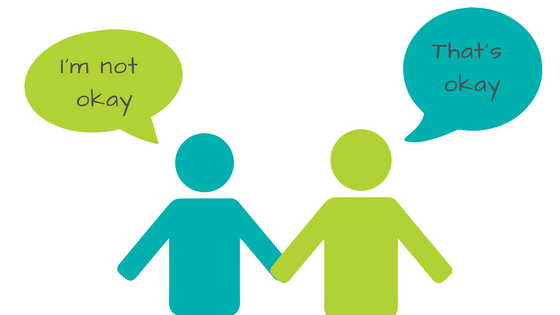 Everyone experiences periods of positive and negative mental health throughout the duration of their life. Some people live with mental health conditions like anxiety and mood disorders and experience periods of wellness and periods of poor mental health. Other individuals may not be living with a mental health condition, but can still experience periods of wellness mixed with periods of mental wellness.
Whether living with a mental health condition or experiencing periods of poor mental health, there is a wide range of services and programs available for the adults in Ontario to improve their mental health. Services available at CMHA Simcoe County may include talk therapy, case management, supportive housing, employment support programs, addictions and gambling services.
The social determinants of health are life factors and circumstances that can impact our mental health both positively and negatively. These factors can include a person's education history, early life experiences, employment and working conditions, housing, race, sexual orientation among many others. The social determinants of health can support us in living with positive mental health like family, friends and a stable job. The social determinants of health may also negatively impact our mental health such as food insecurity, poor working conditions or unemployment, and discrimination because of race or disability. For more information visit http://www.simcoemuskokahealth.org/Topics/HealthEquity/DOH.aspx.
Your rights under the Ontario mental health laws
There are three main acts that outline your rights with respect to mental health services. The Mental Health Act is a set of rules decided by the Ontario legislature that gives doctors and psychiatric facilities certain powers and gives patients particular rights. These laws apply in general hospital psychiatric units and psychiatric hospitals but not mental health clinics. The Health Care Consent Act deals with rules for consenting, or agreeing, to treatment. The Substitute Decisions Act deals with how decisions can be made for a person and the appointment of powers of attorney for personal care and property. (learn more)
If you need help 24/7, contact our Crisis line (705) 728-5044 (Local) or
1-888-893-8333 (Toll-Free)
Due to COVID19, our On-duty service continues only by phone, please leave a message and your call will be returned. 705-726-5033 Ext. 438 Monday to Friday from 10:30 AM-2:30 PM.
Information and Resources
Mental health is more than the absence of a mental health condition or illness: it is a positive sense of well-being, or the capacity to enjoy life and deal with the challenges we face. In this section, you will find information and resources to help face the challenges to mental health in daily life.
Click on one of the icons below to learn more about mental health.