We are here to help
Mar 22, 2023

Crisis Line support is available 24 hours a day- 7 days a week at 1-888-893-8333
more information about our crisis services
---
Lors de moments difficiles, nous reconnaissons l'importance de recevoir des services dans la langue de son choix. La Navigatrice régionale francophone offre un soutien aux personnes et familles qui recherchent des services en français dans les domaines de la santé mentale et le traitement des dépendances. https://cmhastarttalking.ca/8648-2/ Contactez Catherine Cloutier au 705-527-8738 poste 1413 ccloutier@cmhastarttalking.ca
System navigation for individuals looking for assistance with finding community resources or submitting referrals to access CMHA services and programs. Staff will provide knowledge and education on how to access internal programs in CMHA. Due to COVID-19, this is currently a phone service, please call us at 705-726-5033 EXT 438 (10:30 am to 2:30 pm, Monday to Friday) and leave a message, your call will be returned.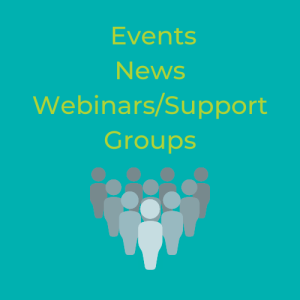 Visit our CMHA SCB events page for webinars and additional support groups
Visit our CMHA SCB news page to see what is happening in your community
Catholic Family Services of Simcoe County currently offers FREE groups and workshops. Group descriptions and registration information is listed here
---

Government of Ontario website: https://covid-19.ontario.ca/
For up-to-date information on COVID-19 in Ontario.
COVID-19 self-assessment tool: https://covid-19.ontario.ca/self-assessment/#q0
To help determine how to seek further care.
---
---

211 is a helpline and online database of Ontario's community and social services. 211 is answered and updated by highly-trained specialists.
Salvation Army Community Meal Program– Filling stomachs, touching hearts and providing a good meal to those challenged with food insecurity – even loneliness – is exactly what we strive to do through our community meal program. We serve fresh, nutritious meals, which are served free of charge on a drop-in basis.
David Busby Centre Our Mobile Outreach Van is a unique service in the City of Barrie and area. It allows our workers to connect with those experiencing or those at imminent homelessness where they are at while breaking down barriers for those who may not feel comfortable with traditional methods of accessing care to develop ongoing relationships. We assist with information and provide individual advocacy, resources, referrals, as well as short-term and long-term support to individuals living on the street.
Health Services for North Simcoe Muskoka https://www.nsmhealthline.ca/
Assaulted Women's Helpline:
TOLL-FREE: 1-866-863-0511
TOLL-FREE TTY: 1-866-863-7868
#SAFE (#7233) on your Bell, Rogers, Fido or Telus Mobile
24-hour telephone and TTY crisis line for all women in Ontario who have experienced any form of abuse.
Simcoe Peer Support for Mental Health & Addictions -located in Collingwood, a self help peer support and resource center for people who have or are experiencing mental health and addiction issues, including Substance and Alcohol abuse.
Gender Identity Support
The Gilbert Centre is a community-based, not-for-profit, charitable organization that has been providing programs and services in Simcoe Muskoka for over 25 years. We are proud to celebrate the lives of people living with and affected by HIV and the individuals and families from the lesbian, gay, bisexual, transgender, and queer (LGBTQ) communities. The Gilbert Centre, named after founder Ed Gilbert, not only reflects the change in HIV, but also embraces the expansion of programming to serve lesbian, gay, bisexual, and transgender individuals and families.
Rainbow Health Ontario creates opportunities for the healthcare system to better serve 2SLGBTQ communities. RHO offers training for healthcare providers across the province to feel more clinically and culturally competent in caring for their 2SLGBTQ service users. RHO also supports system change by producing evidence-based print and web resources, contributing a 2SLGBTQ health perspective to public policy processes, acting as a research catalyst and hosting Canada's largest 2SLGBTQ health conference.
Trans Lifeline is a grassroots hotline/non-profit organization offering direct emotional and financial support to trans people in crisis – for the trans community, by the trans community. 1-877-330-6366.
---
Addiction Services Central Ontario https://helpwithaddictions.ca/
12 Step Peer Support Meetings;
Cocaine Anonymous (CA)
Gamblers Anonymous (GA)
In the Rooms (online) is a place to meet and socialize people in recovery from addiction when not in face-to-face meetings. This basic concept has grown into a global online community with over 800,000 members who share their strengths and experience with one another daily. Through live meetings, discussion groups, and all the other tools In the Rooms has to offer, people from around the world connect with one another and help each other along their recovery journeys.
Rapid Access Addiction Medicine Clinic (RAAM) – RAAM is a walk-in clinic for those 16 years of age and older, looking to make changes with their use of substances. At the RAAM clinic, clients receive support from a team of professionals ready to help them achieve their treatment goals. This service provides a foundation and is intended to support the individual through the early stages of their recovery journey. When the time is appropriate referrals are made for continued client care in the community through our partner agencies
The 705 is a recovery hub for self-help and recovery groups to connect, hold events, meetings and support groups with the intention of helping those who are experiencing addiction and looking for support with any substance.
---

Shelters (housing)
Barrie
https://www.busbycentre.ca/services/central-intake/
https://salvationarmybarrie.com/mens-shelter/
Orillia http://orillialighthouse.ca/
Midland http://www.theguesthouseshelter.ca/
Collingwood https://outofthecoldcollingwood.com/
Shelters (women and children)
Barrie https://barrieshelter.com/
Orillia https://greenhavenshelter.com/
Midland https://www.huroniatransitionhomes.ca/program.php?id=1
Collingwood https://www.myfriendshouse.ca/
Alliston https://mysistersplace.ca/
---

Ontario Works https://www.simcoe.ca/OntarioWorks/Pages/home.aspx
Ontario Disability Support Program https://www.mcss.gov.on.ca/en/mcss/programs/social/odsp/contacts/index.aspx#central
---

Mind Beacon -Now offering free mental health therapy for Ontario residents dealing with stress, anxiety, depression and more, thanks to funding from the Government of Ontario.
Catholic Family Services of Simcoe County
RVH Mental Health & Addiction Services
---

CMHA Ontario COVID-19 crisis resource guide. Online, on the phone or in person, programs and services are available to ensure Ontarians get the crisis supports they need during #COVID19. https://bit.ly/3mp0RJJ
General Mental Health Tips:
https://ontario.cmha.ca/news/tips-to-manage-mental-health-during-covid-19/
ConnexOntario: 1-866 -531-2600 or www.connexontario.ca
Free and confidential health services information for people experiencing problems with alcohol and drugs, mental health and/or gambling. Available 24/7.
Crisis Services Canada: 1-833-456-4566
Suicide prevention and support.
Distress and Crisis Ontario: http://www.dcontario.org/
Distress Centres (DCs) across Ontario offer support and a variety of services to their communities. At a DC you can find a listening ear for lonely, depressed, and/or suicidal people, usually 24 hours a day, seven days a week. The website also offers a chat function.
Lumino Health: Stress and Anxiety Explorer
Information and tools from Lumino Health and mental health partners.
---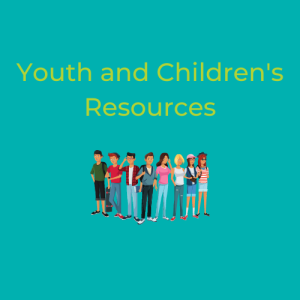 Kids Help Phone: 1-800-668-6868 or text CONNECT to 686868
Youth mental health support is available 24/7.
Children's Mental Health Ontario Centres: https://www.cmho.org/find-help/find-a-centre
100 member organizations operating in every region in Ontario, providing treatment and support to children, youth, and families. Free. No referral is required.

Talk or text mental health support for post-secondary students. If you are a post-secondary student, you can use Good2Talk, a 24/7 service that offers confidential support through phone and text. Call 1-866-925-5454 or text GOOD2TALKON to 686868.
LGBT Youthline Ontario: 647-694-4275 + https://www.youthline.ca/ (chat, text and email currently available)
Ontario-wide peer support for lesbian, gay bisexual, transgender, transsexual, two-spirited, queer and questioning young people.
---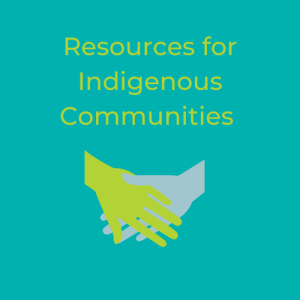 Indigenous peoples can contact Hope for Wellness for immediate mental health counselling and crisis intervention across Canada. To get help: Hope for Wellness Help Line: 1-855-242-3310
Offers immediate mental health counselling and crisis intervention to all Indigenous peoples across Canada. Phone and chat counselling is available in English, French, Cree, Ojibway and Inuktitut.
Indigenous women can contact Talk 4 Healing for culturally appropriate and confidential support and resources seven days a week, 24 hours a day. Services are available in 14 languages. To get help: call or text 1-855-554-4325 or use the live webchat
---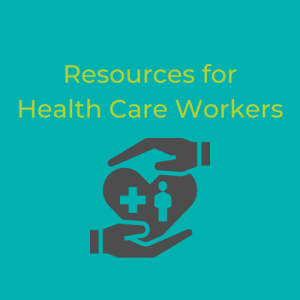 COVID Frontline Wellness
COVID Frontline Wellness connects health care and frontline workers and first responders with supports and access to services to help them enhance resilience during these stressful times and help manage mental health challenges.
If you are a health care worker impacted by stress related to COVID-19, support is available to help you cope. This support includes resources you can access on your own, with a group of peers or with a clinician.
Self-led support -Find resources you can access on your own with tips and ideas to help you maintain your mental wellness and cope with stress.
Get support from peers -Participate in an online session with peers to learn about ways to build resilience and maintain wellness through lectures and case-based discussions by joining:
These resources are available in English only.
Talk to a clinician If you are a frontline health care worker and would like confidential support from a clinician, including CBT supports, you can self-refer online or by phone to any of the access points below.
---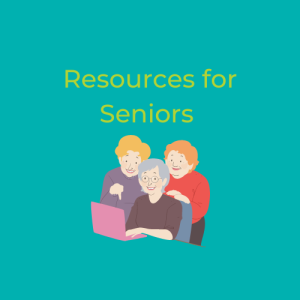 Ontario community support program
If you are a low-income senior or a person with a disability (PWD) in need, such as those in supportive housing environments or community-based independent living programs, you can get:
paid or subsidized delivery of meals
delivery of medicine and other necessities
Visit the COVID-19 Community Support Finder to get help.
If you can't request service using the internet or you require service in a language other than English or French, call:
Seniors Safety Line: 1-866-299-1011
Provided by Elder Abuse Ontario, the Seniors Safety Line provides contact and referral information for local agencies across the province that can assist in cases of elder abuse. The Seniors Safety Line is a 24/7, confidential and free resource that provides information, referrals and support in over 150 languages for seniors experiencing abuse. Trained counsellors also provide safety planning and supportive counselling. Call 1-866-299-1011 for support. If you are in danger right now, call 911 or your local police.
Ontario Caregiver Helpline – Provides caregivers with a one-stop resource for information and support, including a 24/7 helpline.
Call 1-833-416-2273 or connect to live chat online.
---

BounceBack® is a free skill-building program designed to help adults and youth 15+ manage low mood, mild to moderate depression, anxiety, stress or worry. Delivered online or over the phone with a coach, you will get access to tools that will support you on your path to mental wellness.
Centre For Inner Freedom, a mindfulness teaching centre here in Barrie, is now offering their courses online via Zoom. Please contact the Coordinator for details – dawnbalfour@hotmail.com
Barrie and Community Family Health Team is an approach to primary health care that brings together different health care providers to co-ordinate the highest possible quality of care for you – the patient. It will often include a team of family physicians, nurse practitioners, registered nurses, social workers, dietitians, and other professionals who work together to provide health care for their community.
---

Liste des ressources, programmeset services virtuelsen santé mentale pour les élèves, parents et enseignants francophones
Pandemic Pushing Your Anxiety Buttons
10 Things You Can Do Right Now to Reduce Anxiety, Stress, Worry Related to COVID-19
Coronavirus Anxiety Workbook – A Tool to Help You Build Resilience During Difficult Times
Online Resources For Social Connection and Mental Health During COVID-19
Talking to Children About COVID-19 and Its Impact
Caring For Children in the COVID-19 Crisis
Coping During COVID-19 Resource for Youth
Tools For People Aged 70 and Over and Caregivers
Dealing With Problems in a Structured Way
Challenging Worries and Anxious Thoughts
Coping with Anxiety, Stress and Substance Use During COVID-19
Psychological First Aid for Frontline and Healthcare providers
Online safety for parents and caregivers
Keep Children Safe from Online Sexual Exploitation and Abuse During the Pandemic
Wellness Together Canada: Mental Health and Substance Use Support